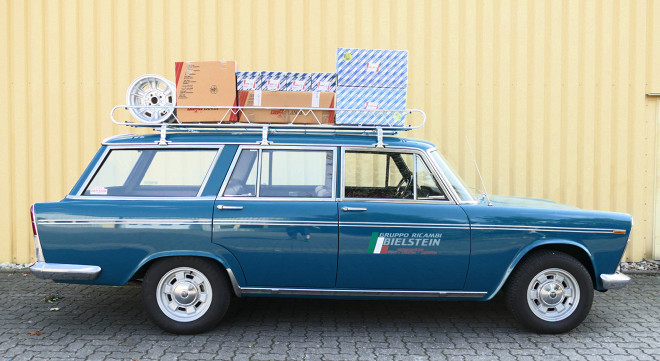 componenti per FIAT - LANCIA - ABARTH
Welcome to the Bielstein online shop, shop for the classic models of Lancia, Fiat and Abarth. On the left side you will find our offers, grouped according to the respective car models. Please note that here we represent only a selection of our range. Should you need a particular part, but can not find in our store, please feel free to call us during our business hours.
f you have any questions or just want to order over the phone, we are here to serve you. Further contact details are provided for you on our contact page .
Browsing tip: Lancia Delta is currently the leading category where you will find over 600 spare parts for Delta Integrale and Lancia Delta Evoluzione. Closely followed by spare parts for Lancia Fulvia with 200 directly orderable car parts. The other car models are not ignored. We add spare parts weekly.

Payment per: